Finding and following Jesus is BETTER than anything else. Our world can say so many things about how our lives should be... our marriages, our single parenthood, our divorce, our families, our mental health, and more. We are here to lead you to what's better because Jesus' way is the best way.
VISIT US
TIMES & LOCATIONS
JOIN US
With locations all throughout The East Valley, there's a place for you here.
We would love to see you this weekend!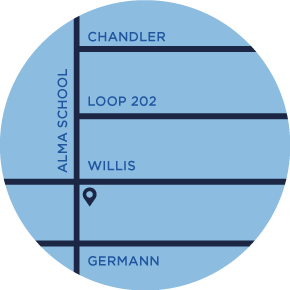 CHANDLER CAMPUS

SUNDAYS
9:05AM · 10:35AM · 11:55AM

1595 S ALMA SCHOOL ROAD
CHANDLER, AZ 85286




SELECT CAMPUS
SCOTTSDALE CAMPUS

SUNDAYS
10:35AM

7320 EAST PALM LANE
SCOTTSDALE, AZ 85257




SELECT CAMPUS