5th - 6th Grade
If you've got a student in the 5th or 6th grade you know how hard it is to find a church with a ministry they love going to. Here at Cornerstone, we get it, and that's why we crafted a customized ministry just for them. A place where the games, small groups, and messages are built specifically for what they are going through and the questions they have. You're 5th and 6th grader should have a church they love too!
LEARN MORE
7th - 8th Grade

If you have a 7th or 8th grader you know it is hard to find a group that they want to be apart of! Here at Cornerstone Junior High we make it a priority to make sure every student that comes here knows that they are known & they are loved. CSJH is a space where your student can expect teaching, worship, community & spaces where they can just have fun! Don't wait another day, get your student connected today.
LEARN MORE
9th - 12th Grade
If you're like most parents of High School Students you've got plenty of things you're worried about. One thing you shouldn't have to worry about is whether your students have a high school group where they feel like they belong and can be a part of something they love. Your students will experience music, messages and groups all designed specifically for them. Get your High School Student connected now.
LEARN MORE
Join Us
With locations all throughout The East Valley, there's a place for you here.
We would love to see you this weekend!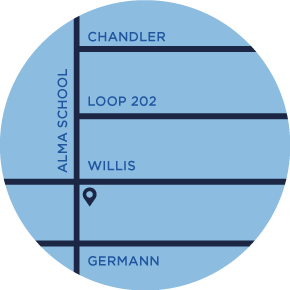 CHANDLER CAMPUS

SATURDAYS
4:00PM

SUNDAYS
9:05AM · 10:35AM · 11:55AM

1595 S ALMA SCHOOL ROAD
CHANDLER, AZ 85286


SELECT CAMPUS
SCOTTSDALE CAMPUS

SUNDAYS
10:35AM

7320 EAST PALM LANE
SCOTTSDALE, AZ 85257


SELECT CAMPUS