Real Answers To Life, True to God's Word.
What is MENTORSHIP?
Our Legacy Mentorship is a 1-year discipleship driven program designed to help you grow in your walk with Christ.

Each meeting lasts around an hour.

Legacy Mentorship does not have age requirements. Although there are some mentors who might be older than you, that doesn't qualify them to lead the group. The only qualification for a mentor is someone that has or is going through it themselves and is willing to hold you accountable to your relationship with God.

Each meeting consists of 4 elements: Prayer, evaluation of your spiritual fitness, Purple Book, & Closing Prayer.

Legacy Mentorship reserves the right to meet with you. Because this is not your typical mentoring program we are looking for guys who are serious about getting stronger in their relationship with God. If you find yourself not spending time with God, not doing the weekly homework or its difficult to be on-time to the pre-set meeting each week, we will assume that this process is not for you.

If you have further questions about the Legacy Mentorship, Click for more information
MENTOR APPLICATION
MENTEE APPLICATION
Something For Everyone
BETTER TOGETHER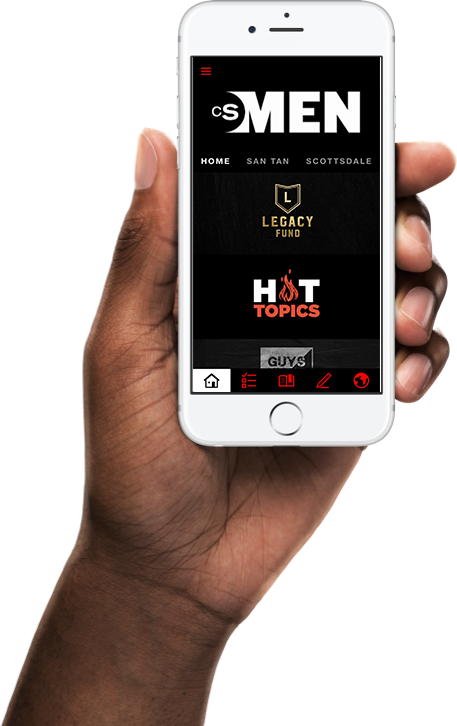 CS MEN APP
TAKE US WITH YOU WHEREVER YOU GO!
Download today in the iTunes or Android store. Search CS MEN APP.
APP STORE
PLAY STORE